Licensing develops a company's business quickly. Our company is excited about the licensing opportunities we see with our customers. KOOK Management provides companies with distinctive services from sales, marketing and staff development through creative methods. Yes, we manage, license and internationalize with our customers. How KOOK is that ??
Licensing and IPR
There are a number of excellent strategic tools for companies to use, such as licensing and the use of creative methods in companies. We're not talking about creative accounting – instead, we're challenging an existing strategy with new tools that open up new possibilities. We manage customers' IP rights and actively sell and market them to target groups.
Our mission – business development
Kook Management serves companies in times of change and development; teams and management teams. We use our own experience in a rapidly changing market. We develop our clients 'abilities during change, act as a bridge builder, strengthen Teams and care. KOOK believes in a different perspective, in a systematic, cross-border, sometimes shaky way. We listen and coach our customers. We serve in situations where our customers need support for new future directions. We also leverage creative professionals with their ability to bring a new perspective to what matters to our clients.
Licensing and agent services
KOOK Management is a Finnish consulting company. We are looking for brands to develop, utilize, grow. To also serve our business network in the EU. We are also looking for good open and active licensing professionals and agents for our growing network.
We offer licensing services to companies seeking growth, e.g. with the help of creative professionals. We want, for example. to expand our customers' operations and revenue streams to international markets and new target groups. We are also extending the life cycle of artists 'works. Licensing increases the life cycle and impact of creative work in new media, applications and target groups.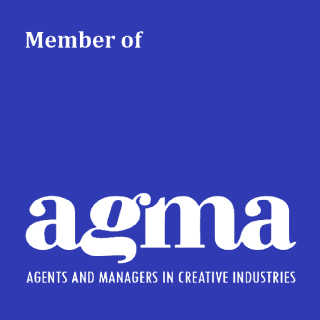 KOOK Management prefers its own creative approach to business development, because KOOK means a different way of working boldly. KOOK, a person who stands out from the crowd.
KOOK is a member of AGMA (Creative Economy Agents and Managers). We actively cooperate with other companies in the market. Agma is a member of Licensing International, a global licensing network. Read more about AGMA activities from here .

We offer licensing services to companies and growth-oriented operators, e.g. For SMEs and creative industry professionals. For example, we want to expand the use of corporate intellectual property rights (IP) to new target groups, applications and market areas so that IP supports business growth. We also extend the life cycle of artists 'work so that the work stays alive in companies and our community.
Our customers are companies in the manufacturing sector, production companies and companies operating in the retail sector. We offer our customers licensing opportunities, for example, to reach a new customer group, grow their market area, support product development or develop their own company.
Are you a growth-minded player?
Be in touch! Leave us a message, a suggestion, an idea – we will listen! We are also happy to meet, for example, through ZOOM, Tell us your thoughts and goals. #brandlicensing #licensing
How do I get a license to use it? Tell us more about your business. After receiving more information, we will contact you as soon as possible to discuss your licensing needs. Please fill in this poll , thank you.
Tell us the situation, your needs, your goals and where you need our services. Listen. More detailed contact information can be found from here .